The Three Lions of England have qualified for the 2018 FIFA World Cup in Russia after they were able to beat Slovenia 1-0 at home.
A goal by the in-form Tottenham young star, Harry Kane slotted home an excellent ball from Kyle Walker in the 94th minute.
Kane won the captain's armband for the best and made it a historic one when his last minute goal qualified the English side to Russia 2018.
The goal, scored more than three minutes into second half stoppage time, was not exactly a classic; the result of what amounted to Jan Oblak's first mistake of the night. A poorly-directed throw went straight to Kyle Walker, who responded with a darting run down the right flank before delivering a cross Kane was able to meet ahead of Miha Mevlja. It was scruffy but a poacher's finish all the same.
In fairness to Southgate, he recognises the very obvious flaws. On Thursday night he admitted there is an awful lot of work to be done between now and June after yet another performance that fell short of his own expectations.
'We were not as sharp as we wanted to be,' he admitted, which in the circumstances was something of an understatement.
It was clear that the Three Lions missed Delle Ali who has been suspended by FIFA. This was exhibited when Kane was not getting the good services from the midfield.
They now top the group with 23 points leaving their brothers Scotland at second position with 17 points. The Scots also beat Slovakia 1-0 in Glasgow on the same night.
The men in black also had to leave it late thanks to Martin Skertel's own goal in the 89th minute to get their three points in the bag.
"I was not too bad as I genuinely thought we were going to score a goal. It would have been a huge disappointment if we didn't and that was some performance," Strachan said.
"There was no doubt about the man of the match and it was their goalkeeper who was magnificent – and the crossbar was good as well!
"The 14 boys changed the result from a draw into a victory. It says a lot about our fitness as well. We had all these great performances and the footballing gods have decided to give us a victory," Strachan added.
"I am going to enjoy this for about an hour and a half and then I will think about it (Slovenia game) tomorrow morning. That is what we have looked at it – forget about the Slovenia game until this is over."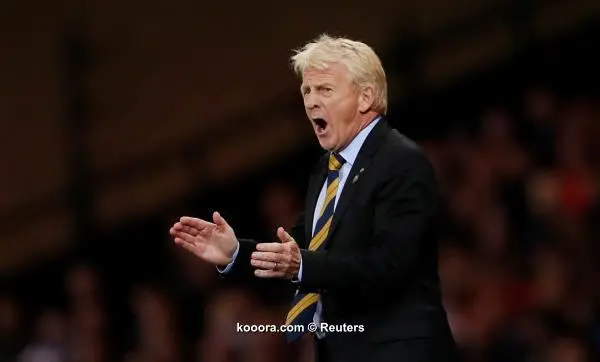 The current Champions of the FIFA World Cup, Germany also ensured they had they ticket to defend their trophy won in 2014 against struggling Argentina in the final. The beat Northern Ireland 3-1 in Belfast with an early goal from Sebastian Rudi under just two minutes of play. Sandro Wagner and Joshua Kimmich added two more goals to make it signed, sealed and delivered for the "Die Machschaft" of Germany.
The lead Group C with 27 points with Northern Ireland with 19 points at second place.
Germany goalkeeper Marc-Andre ter Stegen was tested once in the first half when he dived at the feet of Corry Evans after he got free in the area.
"This was a bonus game for us, it could have gone to 4-0 or 5-0 but we kept out goal difference in a healthy state," said Northern Ireland coach Michael O'Neill. "It could easily have been obliterated."
The hosts put Germany under more pressure in the second half and the best chance fellow to Conor Washington who clipped the bar from an excellent position.
Denmark kept alive their hopes of clinching either automatic qualification for next year's World Cup or a playoff berth after a superb goal by midfielder Christian Eriksen gave them a 1-0 Group E win at Montenegro on Thursday.
The result left the Danes second on 19 points from nine games, three behind leaders Poland and three ahead of third-placed Montenegro, who now have only a slim chance of finishing as the group's runners-up.
Denmark are at home to Romania in their final game on Sunday while Poland, who thrashed Armenia 6-1 away earlier on Thursday, are at home to Montenegro knowing that they will go through with a draw.