The final die is cast by the embarrassed former President of the Ghana Football Association, Mr. Kwesi Nyantakyi as he resigns from his position.
The past one month has been very hetic for the CAF First Vice Chairman whose reputation has been daunted as a result of the Ghana Football Expose aired by the Tiger Eye Group led by Mr. Anas Aremeyaw Anas on Wednesday.
Mr. Nyantakyi has therefore decided to end all the controversies by resigning from his position though his controversial comments and subsequent actions are been investigated by the Criminal Investigation Department of the Ghana Police Service.
The media outlets of the Ghana Football Association confirmed this as the official letter written by the ex President reads: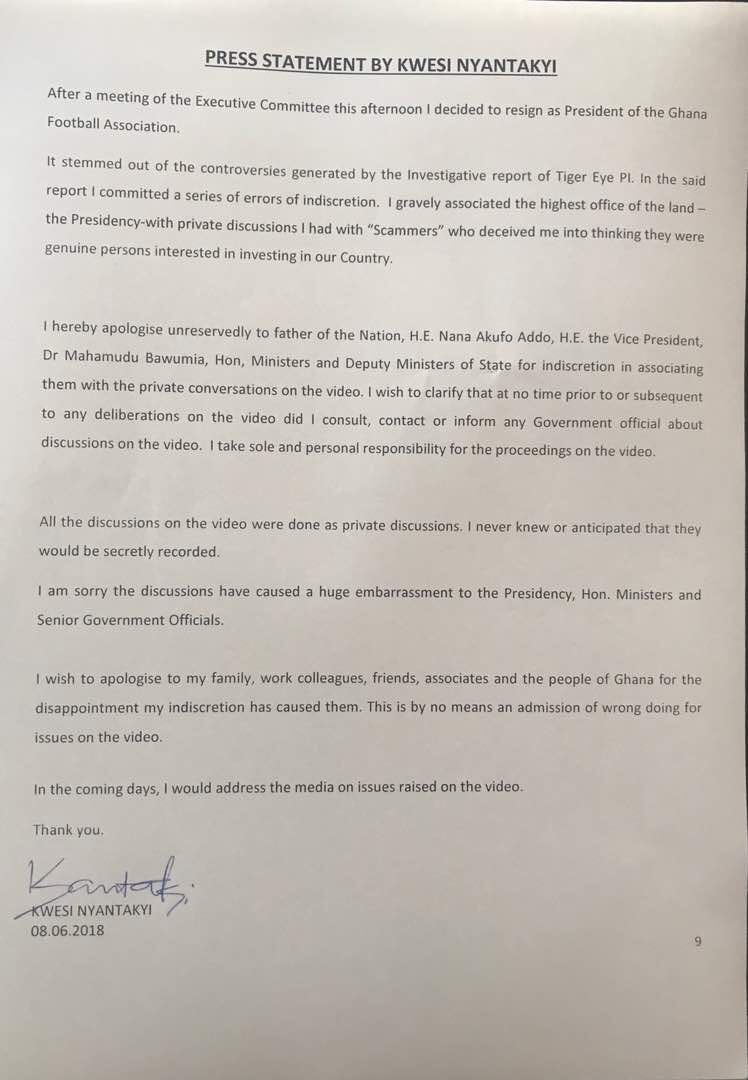 The GFA will soon announce further developments on this situation.
Before his resignation was announced, Mr. Nyantakyi had been officially banned from all football activities by FIFA. But whether the WAFU Zone B President would still hang unto his position at CAF and WAFU is yet to be confirmed.
The government of Ghana is also taking the due process to get the Association dissolved as a result of the contents of the tape.In the said video various sections of the Ghana Football Association were struck as most of the football people are seen taking bribes in different forms for various reasons; Executive members, Referees, Match Commissioners and Sports Authorities of the country.