Spanish giants FC Barcelona have unveilled Ghanaian born Kevin Prince Boateng as their latest signing.
Boateng joins Barcelona from Italian side Sassulo for a six months loan with the option to buy.
The deal had been on silent mode for the time of negotiation till it was made public on Monday.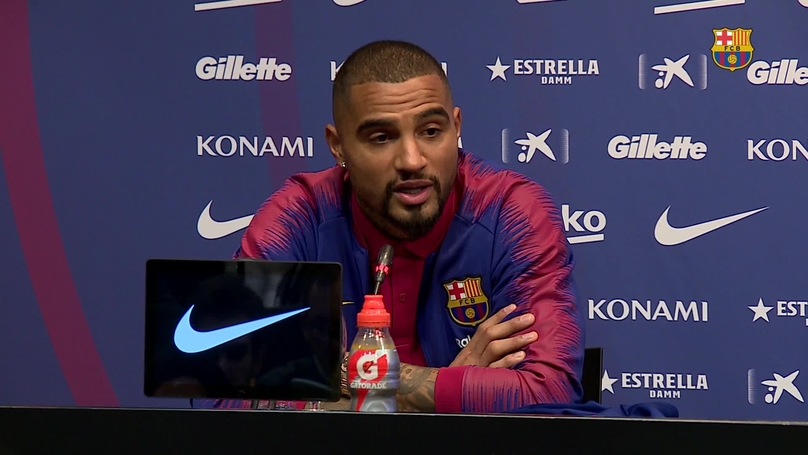 The German born Ghanaian player confirmed it to the press just before leaving Italy for Spain to sign his contract.
Boateng replaces Munir El Hadidi who has just left for Sevilla to seek more playing time.
The former Ghanian international comes to the club on loan until the end of the season and in his opening appearance before the press as a blaugrana said: "I am here to help the team as best I can….I feel great physically and I will try to use my experience."
The 31 year old continued: "I would like to thank everyone for the opportunity to come to this great club. I am really happy and they have been two incredible days so far. It's an honour to be here and I want to enjoy it and win everything."
Boateng represented Ghana at the 2010 and 2014 FIFA World Cups and has scored 2 goals in 15 games for the national team.
He joins Barcelona with a great deal of experience after having played for clubs in Germany, England, Italy and Spain.